The Critical Importance of Handrail System Design
There's no doubting the fact that design systems, and system design, are both critically important to businesses of every size. Why? Because they save time, greatly enhance the overall user experience and generally reduce and minimise the levels of stress that might otherwise hinder progress.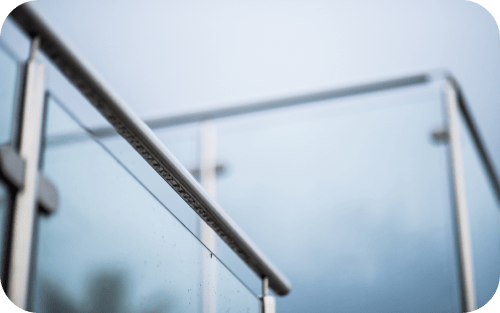 At 3D Visual we are acutely conscious of these benefits as, among our many services for our clients, we consider system design to be one of the most important.
By developing and providing design system that really work, it can help to create an environment in which it gives freedom to use them effectively. Simultaneously, the very best system can be flexible and adaptable and can continue to evolve and be perfected over time.
A prime example of this is 3D Visual Planner was our own stainless handrail system we have developed. The goal was a simple one: to develop handrail design system that could design and plan balcony and balustrade layouts using a modular format. A further consideration was the need to incorporate features of the sales process including quoting and invoicing, as well as an element of data capture too.
Throughout the process of its development, we were especially mindful of the fact that any handrail system is only ever worthwhile if it is actually used. This might sound self-evident, but there are countless examples of design systems with all the bells and whistles which have been left in the corner to gather virtual dust.
One of the best ways to prevent this from happening is to involve the people who are actually going to use it in the actual development process. This ultimately gives them a sense of ownership and buy-in as opposed to feeling that there has been a handrail system foisted on them and which they are expected to quickly adapt to using
There are also certain other elements that are needed if a system application is going to succeed, and which need to be borne in mind throughout its creation.
The keys to a successful Handrail System Design
Of course, the first step is always going to define what success looks like. It could be the number of users that a system application attracts or even the greater efficiencies it will achieve. Or it may involve a number of other factors too. But it's important to establish what these will be at the earliest stage in the development journey.
And, while the end-user is always going to be a prime consideration, there should also be a focus on the development team. If their wishes, feelings, and expertise are taken fully into account it will reflect on the success of the handrail system produced. This will get the system over the line and into production while the end users' satisfaction will ensure its lifespan and general adoption.
The general criteria for the success of any system tend to include three general areas. These are:
Adoption
Coverage
Shared ownership
So let's take a look at each one of these in turn.
Adoption
This basically means that the internal development team follows all of the standards and objectives of the design software in question without straying from the agreed procedures.
After all, all of the components and design proposals could be flawless. But if the team doesn't follow them, the design system will generally not be fit for its purpose - jeopardising its success once it is launched
Coverage
This refers to how comprehensive a design system is. It is all well and good to create a design system and hope that the team can strictly follow it. But if designers have to continuously find new solutions for issues that may crop up then it's fair to describe the coverage as being poor.
This can be avoided with just a little forethought about where issues might arise. This will save both time and money as the product team won't have developed patches to solve problems that should have been foreseen.
Shared
Last, but not least, is sharing. This is the shared sense of purpose that comes from everyone involved in the project feeling valued with their views and opinions being taken into account.
This helps to generate the confidence that they have a genuine personal stake in ensuring its ultimate success. The morale boost this generates is then easily translated into a project's success. Sharing the knowledge also helps build trust between the team and other stakeholders and brings about the many other benefits that spring from this.
As well as through adoption, coverage, and sharing, the success of a handrail system can also be judged through feedback once it is up and running, and this comes in two distinct forms.
Qualitative Feedback
This refers to subjective data that can be collected using open-ended survey questions directed at everyone who is involved with the system, either as a developer, stakeholder or even end-user. The latter can benefit from these surveys as it reassures them that their voice is being heard on matters of the product's usability. It's also important to consult internal teams as it allows them to express their own opinions on the system design, often in an anonymous way.
The information gathered can then lead to future improvements and enhancements in the system itself.
Quantitative Feedback
Quantitative questions tend to rely more on a simple 'yes' or 'no' answer. And, while the data derived might be more binary that qualitative feedback, it can be useful all the same. For example, it can reveal information about whether users feel they need more instruction about using the system and if they feel it's genuinely fit for purpose. If necessary, these questions can be followed up to gain more detail.
Talk to us today
While we've been talking in very general terms about systems and their development, we'd like to share our specific expertise with potential new clients. Using the 3D Visual Planner as an example, we can walk you through our precise process and discuss how it can be adapted and tailored to meet your needs.
It's something that can benefit almost any kind of business or organisation and already many blue-chip names have chosen to work with us. Get in touch and let's discuss how you might join them.